Now Available!
The Prequel
to the Loyalist Trilogy
Young Lucinda Harper and her father are taking a late-night walk on Boston's Long Wharf when disguised men run past their hiding place, jump into small boats, and rush out to the Dartmouth anchored in the harbour. As the Harpers watch, the masked men scramble up its sides and begin throwing chests of tea into the water, a warlike act that escalates the conflict. The British forces occupying Boston and the new Continental Army harrying the British come to blows. All the while William struggles to solve his business problems and ensure his daughter's future happiness. Tea becomes the least of their problems.
Print copies of the books listed below are available at The Village Bookshop in Bayfield, on Amazon and through other major book sellers.
The Man Behind the Marathons

Amazon #1 Bestseller!
How Ron Calhoun Helped Terry Fox and Other Heroes Make Millions For Charity

The Loyalist Trilogy's 3 Books and The Man Behind the Marathons  Available

As

Audiobooks!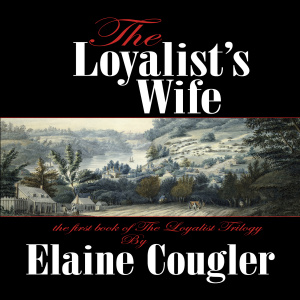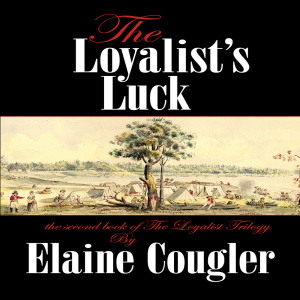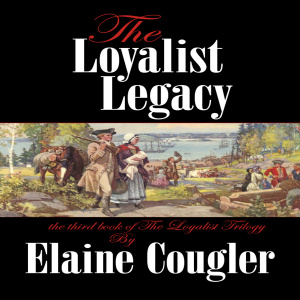 The Loyalist Trilogy delves into American and Canadian history with two generations of the Garner family during the times of the American Revolutionary War, the War of 1812 and the Rebellion of 1837.
John goes off to fight for the King and leaves Lucy behind to try to hold on to their land in the midst of war-torn New York State. Later their sons have to choose sides to survive in the wilderness that was Upper Canada.
 

Learn More About Elaine Cougler:
Click here for Speaker Information:  Speaker Sheet

Click here for Media Information: Media Sheet
Save
Save
Save
Save
Save
Save
Save
Save
Save
Save
Save
Save
Save
Save
Save
Save
Save
Save
Save
Save
Save
Save
Save
Save
Save
Save