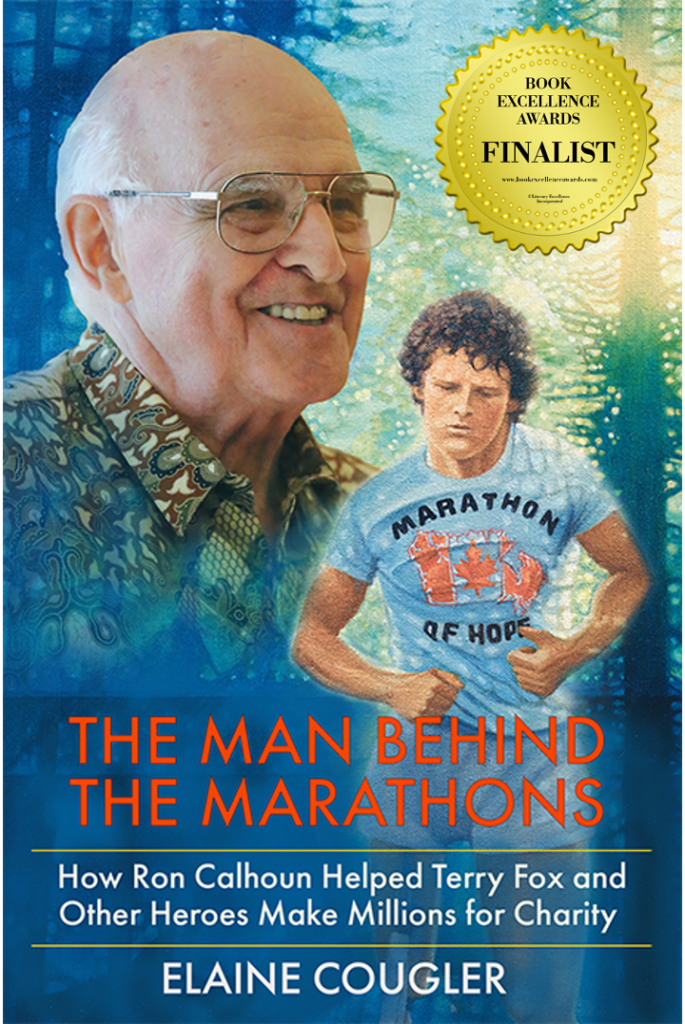 The Man Behind the Marathons is an Amazon #1 bestseller and also won the Book Excellence Finalist award. This is an historical of a different nature and the book is available on Amazon in print and Kindle and on Kobo. It is also available as an

audio book through Audible!
When Ron Calhoun was born in 1933, no one guessed where his incredible life would take him. Growing up on a farm during the Great Depression and World War II, Ron learned early the lesson of helping others. His grandfather opened his root cellar full of the family's farm-grown vegetables to hungry neighbors with no money needed in return.
Ron became a volunteer in many organizations over the years, starting the Ladies Great Ride for Cancer and becoming the National Special Events chair for the Canadian Cancer Society. He is most famous for being the man behind the Terry Fox Marathon of Hope; indeed, he developed that iconic phrase.
Fighting his own personal demons as the years went on, Ron managed to make his considerable mark as the man behind Steve Fonyo's Journey for Lives, Ken McColm's Incredible Journey, and John and Jesse Davidson's Jesse's Journey.
This is the story of how one man truly can make a difference.