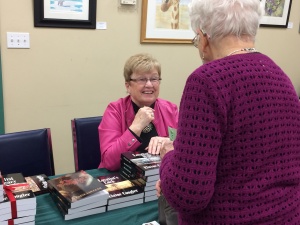 Please email me for more information on my speaking topics, the various workshops I give, details on getting signed copies from me personally, or with blog topics you'd like me to write about on my blog.
Contact me via the form below or on Facebook at www.facebook.com/ElaineCouglerAuthor.)
Please give this author a boost. Write a book review for one of my books on Goodreads and Amazon.
Save
Save
Save
Save
Save
Save
Save
Save
Save
Save
Save